Booth Cover is the brain child of Justin Jowett who recognised that the major insurance companies were ignoring the needs of the photo booth industry. They simply didn't get what we did and often confused us with being photographers or even part of the amusement industry! The result often being inadequate, or worse still unusable, cover and being over charged for insurance items we simply don't require.  Something had to change.
Together with his long standing insurance broker they created Booth Cover. Australia's only 100% dedicated photo booth industry insurance. A product made by the industry for the industry coupled with expert advice and support to ensure photo booth operators businesses are properly protected.
As a supporter of the Australian Photo Booth Industry we are proud to be a sponsor of BoothCon.
I'm a professional get me professional cover.
Get professional cover to protect your photo booth, DJ, videography or photography business. We can customise any policy to cover all your businesses insurance needs.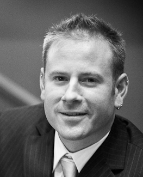 Justin Jowett
Co - Owner and Operations Manager
Justin Jowett is well respected as a thought leader in the Australian photo booth industry. He is the founder of
Photobooth Finder
and the organiser of
BoothCon
. He has been an active member of the photo booth industry since 2010, the first 4.5 years as a photo booth hire operator in Brisbane.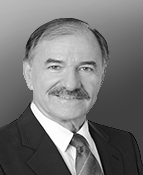 Steven Nelson
Co - Owner and Insurance Underwriter and Broker
Steven Nelson has worked in insurance for over 40 years. Since 2010 he has looked after photo booth businesses for their insurance needs. His knowledge, experience and contacts are the reason why Booth Cover has Australia's best dedicated photo booth insurance products. 
What do you define as a ''photo booth'' for insurance purposes?
A robust  and professionally constructed structure designed for the purpose of photographing people in a safe environment.
When is a photo booth not a ''photo booth'' for insurance purposes?
When it is not professionally constructed to meet Australian manufacturing and safety standards.
I run various types of photo booths, which cover should I take out?
Public/Products Liability is an absolute necessity as it protects you from potentially disastrous exposures.
General Property is strongly recommended as it protects the equipment you generate your income from.
Electronic Equipment Breakdown is prudent if you use valuable equipment as it may be expensive to repair or replace should it break down unexpectedly.
Trailer cover may be prudent if you use an expensive trailer as your motor usually excludes accidental damage to trailers.
Marine/Air Transit cover would be recommended if you import booths from overseas and the supplier does not include insurance cover while in transit.
I built my own photo booth, will you insure me?
Unless you are also a professional manufacturer we will not be able to insure you.
I use my photo booth cameras for general photography use, are they covered?
Yes, if you specify them under the General Property section for their replacement value.
Is my photo booth covered when being transported in a hire car or non company owned vehicle?
Yes, it is. It is covered when transported by any vehicle as long as it is legally driven and registered for road use and suitable for transporting your photo booth.
Do you do business car insurance?
We can provide cover for one-off as well as small to large fleets. Please contact us for a custom quote.
What other insurance cover can you help me with?
Our qualified insurance brokers can provide any other business or personal insurances you may require, apart from Employers Indemnity in all states/territories except W.A.
I have other non photo booth businesses, can you offer me insurance?
As part of one of Australia's largest and best insurance brokers, catering for small to medium size businesses, we can provide expertise for all types of general insurance needs.
I have other services and products I offer which work in conjunction with my photo booth (eg DJ, photography, videography) can you insure me?
Yes, we can and in fact these are already covered under the Public Liability policy we offer in the Booth Cover scheme. Contact us for a custom quote.
Sounds good - get me a quote!
Get a quote now to see how inexpensive it is to protect your photo booth, DJ, videography or photography business.
We can customise any policy to cover all your businesses insurance needs.